Over 280000 Happy Clients WorldWide

BECOME A PART OF PRIMETRANS FAMILY

The Most Accurate Delivery In The World

SAVE UP TO 47% FOR SHIPPING
Oztrans Logistics & Removals
We listen to each customer, take pride in being flexible, agile and design a creative solution to meet every unique need. Whether it's an 'off the shelf' service, an offering from our range of solutions or a completely bespoke service, OZTRANS has a solution to suit.
Day in, day out we are constantly looking for better ways to serve you and to support your business growth.
OZTRANS is a fully integrated transport and logistics company, offering a range of services for all your transport and logistics requirements. Our logistics division offers both warehousing and distribution to our customers.
VISION & MISSION
Our Vision – To be the preferred provider of Quality Transport, Warehousing, Logistics & Removal service to all our valued customers fostering a strong business partnership to reap the benefits of mutual expansion and growth.
"Win – Win Situation"
Our Mission – To provide Customized Transport, Warehousing, Logistics & Removal services to our customers. We are Logistics service provider, an integral part of the Supply Chain System. We build Strategic Partnership with our customer's to provide the best and competitive Logistics Solutions to their Supply Chain System.
Our Warehousing facilities offer a comprehensive variety of services with highly knowledgeable and skilled management combined with an operational team.
Read more

Home
With the capacity limit and transport choices, we can deal with all nearby conveyance all through Melbourne and working with accomplices, this administration can be given broad.
Read more

Home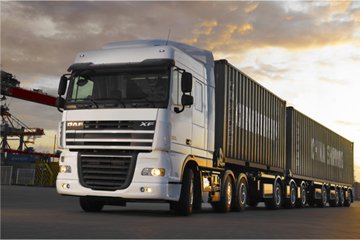 OZTRANS have extensive knowledge and experience in the taxi truck area, and understand the attention to detail every job requires. We offer a full range of taxi truck vehicles at competitive rates.
Read more

Home

About Oztrans Logistics
Explore Our Services